While Android 12 was considered the major overhaul over the years, Android 13 will be the next major update by Google. The version is still underway. Meanwhile, all the major smartphone brands are also testing it for their high-end flagships. Likewise, Asus is also trying the Android 13 for the ZenFone 8. Here on this page, we have crafted a list of Asus smartphones eligible for the next-gen update.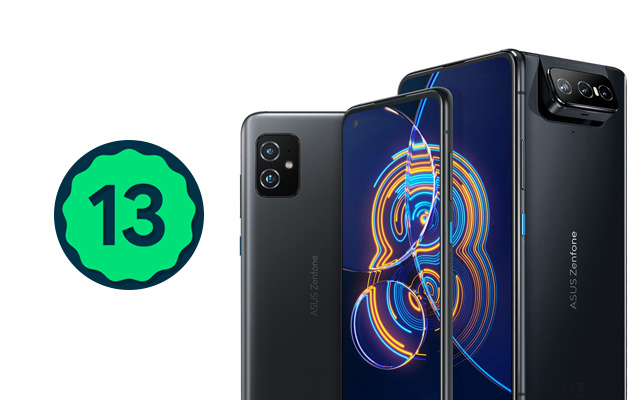 The Android 13 OS will bring along a plethora of features and other modifications introduced with the beta phases. The version will soon hit the "platform stability" milestone and Google intend to make it stable by Q4 2022.
Although Asus has not published any list officially, there are a handful of devices that are will get the Android 13 update. The likelihood of your smartphone getting the new software depends upon the firmware update policy. According to the Asus update policy, the handsets are eligible to get two years of system updates. Without any further ado, here's a list of Asus smartphones that are eligible to get the next version of the mobile operating system.
Asus Android 13 Update List
Asus Zenfone 8 Flip
Asus ROG Phone 5 Ultimate
Asus ROG Phone 5s Pro
Asus ROG Phone 5 Ultimate
Asus ROG Phone 5 Pro
Needless to say, smartphones that are scheduled to launch before the release of Android 13 will also receive the upcoming OS. As mentioned, the list is not official and is based on Asus's firmware update policy. Therefore, the company may add or remove some more devices to the list eventually.