Motorola this week had announced the most awaited smartphone of 2017, Moto Z2 Force. The thing that makes Z series different from other of it's flagship devices is that it is full about mods. Well, Motorola has come up with a new interesting mods, which were recently launched by Motorola.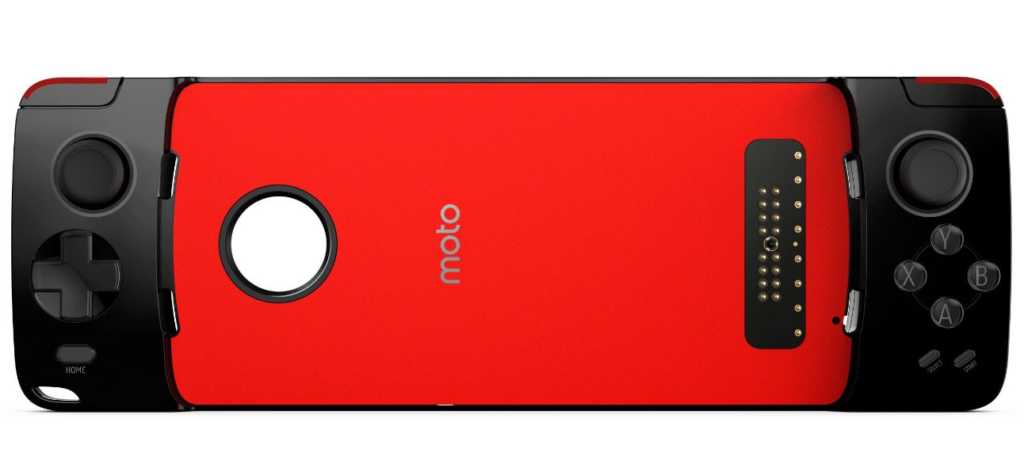 The updated one's are JBL Speaker mod, the new 360 degree camera mod and well, the most exciting of all is the Moto GamePad mod.
The mod transforms the latest Z2 force into a portable gaming system like the one of Nintendo. Along with physical buttons, there is also analog controller grips on both the sides. Isn't its exciting? This will help you play the games for an extra 8 hours.
I know gamers would be damn excited to get this mod, but there is a small catch that it's exclusive for Verizon. Moto GamePad Mod is actually a gem for gamers and along with that Moto Z2 Force makes the experience even better.
So, if you want to buy this Mod or gift it to someone who loves games, then you need to go to a Verizon store to buy it. You cannot use any of your old Best Buy gift cards. You can even pre-order it via Verizon.