Nokia Android 11 update train did not arrive at the scheduled time to its respective stations. Rebuked with the users, HMD global promptly redrafted the Android 11 update timeline. The roadmap claims that the OS will arrive at the end of Q1 this year.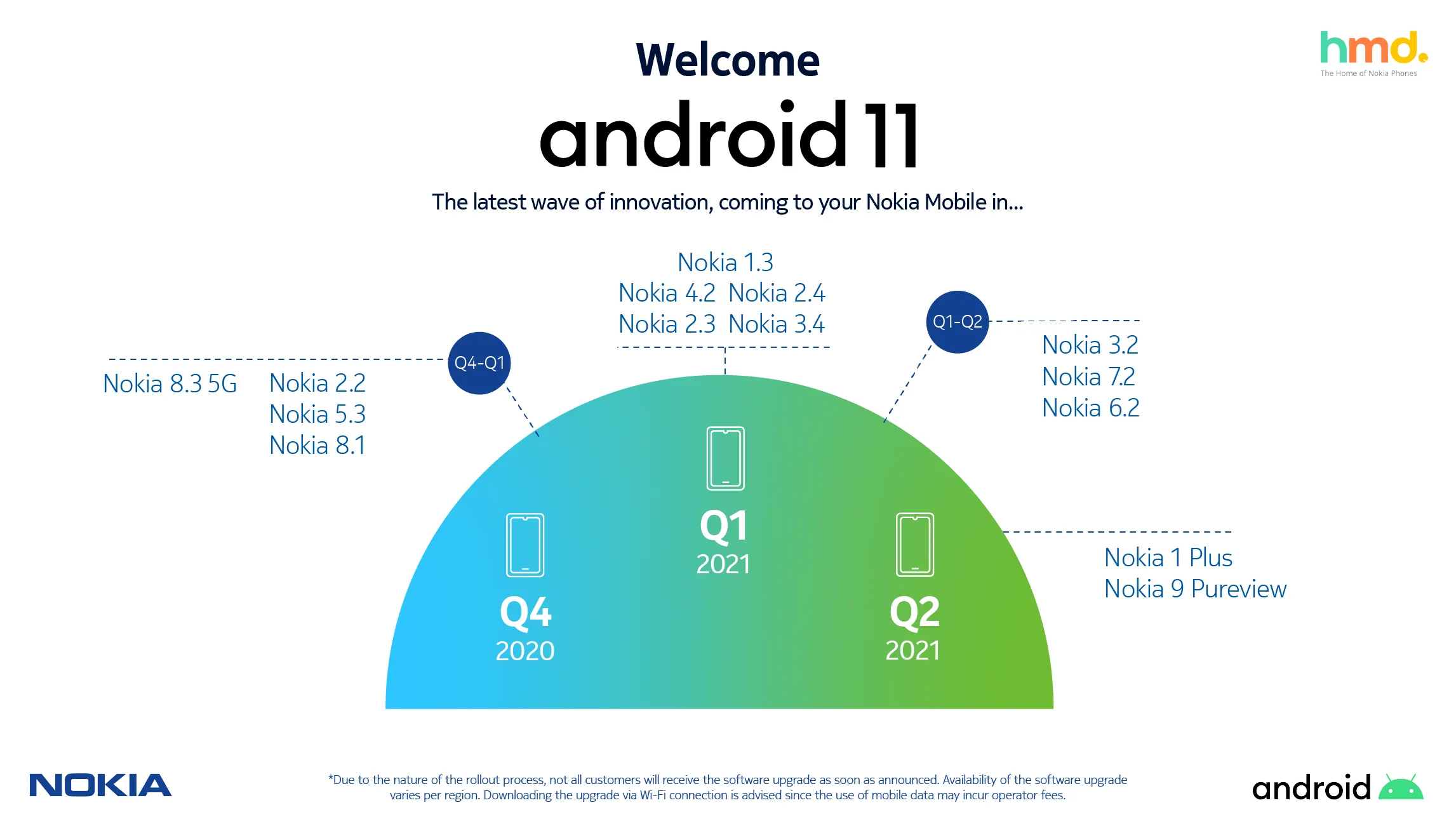 The revision in Nokia's Android 11 update plan was announced via an official community post. For your information, the roadmap is still the same, but there's a reshuffling with smartphones.
The post says that the unfurling of Android 11 has already begun and the eligible devices will be updated in Q2 and Q3 respectively. Lets's move to the timeline and look for when your Nokia phone will run on the latest stable channel.
The following smartphones are set to grab the Android 11 OS in Q2 i.e; in between April and June.
Whereas, the rest of the selected flagships: Nokia 6.2, Nokia 7.2, and Nokia 9 PureView will receive the Android 11 update by the end of Q3 i.e; in between July and September. But at that time, Android 12 will probably be available as a stable version of Android. Clearly, Nokia is too late to deliver fresh features to its users.