A couple of days before, OnePlus has spun the Android 11 update for the OnePlus Nord N10 5G. The Chinese tech manufacturer is now sending the OxygenOS 11.2.8.8 for the OnePlus 9 and OnePlus 9 Pro smartphones. The new firmware is currently live in India, Europe, and Namibia.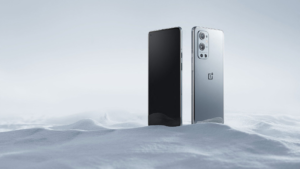 OxygenOS 11.2.8.8 update
Going ahead with the OnePlus 9's update first, it appears with the firmware version 11.2.8.8.LE25DA for the Indian users, 11.2.8.8.LE25BA for the European users, and lastly, 11.2.8.8.LE25AA for Namibia users.
Forthcoming to the OnePlus 9 Pro's OxygenOS 11.2.8.8 update, the users in India are receiving it with the firmware version 11.2.8.8.LE15DA. Whereas the European users are getting in on build 11.2.8.8.LE15BA and the Nambian users are experiencing it with firmware 11.2.8.8.LE15AA.
According to the release notes from the company, the new firmware dispatches with the latest July 2021 Security Patch, fixes for known issues, stability improvements, new add-ons, and some other changes to the OnePlus Store.
The latest firmware adds the Bitmoji AOD, co-designed by Snapchat & Bitmoji, which will liven up the ambient display with your personal Bitmoji avatar. Your avatar will update throughout the day based on your activity and things happening around you ( Path: Settings – Customization – Clock on ambient display – Bitmoji ).
Furthermore, you will be able to say-to-access support, discover exciting members-only benefits, and shop for OnePlus products (Please note that it can be uninstalled) in the OnePlus Store.
The company has also confirmed that the OTA update will be initially available only to the limited number of users now. A broader rollout will begin in a few days.
In the meantime, you can head over to Settings Menu and go to the Software updates section and check for the update manually. If any update shows up there, download and install it to get the taste of it. Alternatively, the firmware can also be downloaded via the Oxygen updater application.