ColorOS is Oppo's custom operating system built over Android. Since its launch in 2013, ColorOS has been the face of every Oppo smartphone. It is now silently making its way to OnePlus devices. Oppo designed ColorOS 12 to be the best, and it's doing its best to hype it up. We never got to see the ColorOS 12 in Android 12 beta for Oppo Find X3 Pro. As Android 12 is nearing its release date, Oppo unveils the new ColorOS 12 after teasing it for the last few weeks.
Oppo has finally put an end to the rumours and expectations and has finally given us some idea of how Android 12 will look and feel for OPPO, OnePlus, and Realme devices. So let's see what to expect from Oppo's new OS. We'll discuss the visual overhauls, feature additions and improvements, security improvements and optimizations that come with the new ColorOS 12.
ColorOS 12: All you need to know
As we said, Android 12 is all set to launch in the coming weeks, and smartphone manufacturers are rushing to introduce their custom interface. Earlier this week, Samsung started testing the beta version of their One UI 4 based on Android 12. Oppo is now on the run to catch up with Samsung with their new ColorOS 12. 
Features and Improvements
Visual Uplifts
Oppo seems obsessed with the Infinite Design concept, which introduces redesigned icons, avatar emoji, animations, etc. The screenshots shared by Oppo introduces us to their new squircle-shaped acrylic app icons with their consistent shape. The softer colours of these icons are balanced by their detail and texture.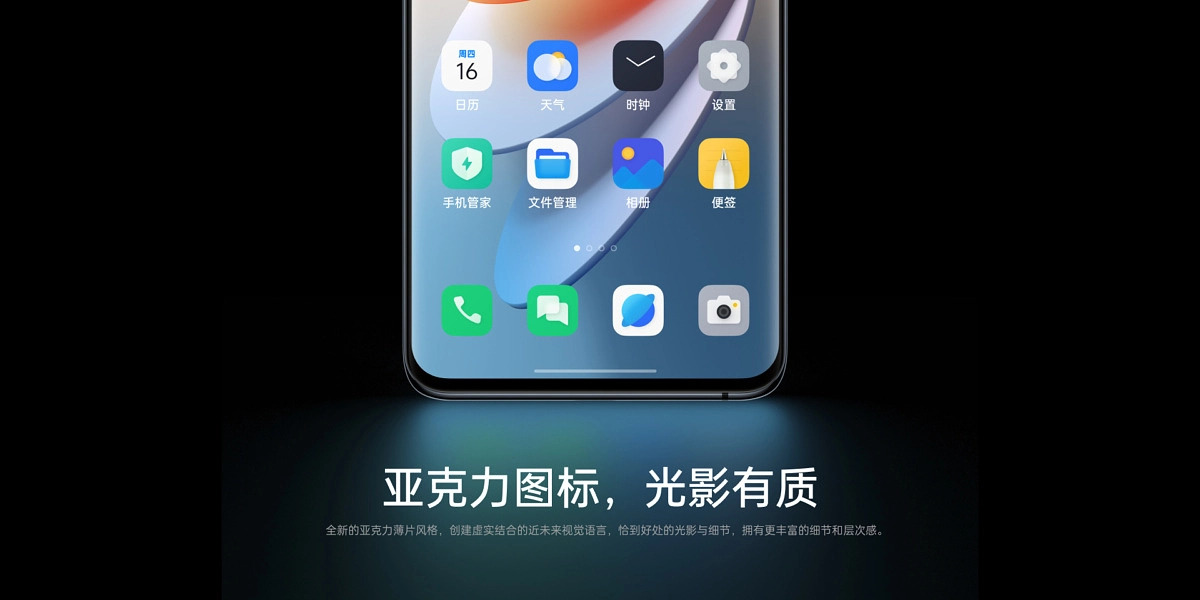 The overall UI seems to be more focused on keeping the user in the centre of the action. Increased text contrast, distinguishing colours and a ton of white space ensures the user can grasp information a lot quicker. 
New tools to play around
ColorOS 12 brings everything promised for Android 12 in the Google I/O 2021 and a lot more. Oppo seems to have put quite an effort into improving their FlexDrop feature. The feature encourages multitasking by letting the user resize on-screen content between full screen, small window, or mini window modes. The Smart Sidebar 2.0 feature is similar to the Edge Panels Samsung have in their phones. Oppo has introduced six new tools in their Smart Sidebar. It will come in handy for playing music from the web in the Music Player app. The users could also use it to compare products and prices on multiple websites.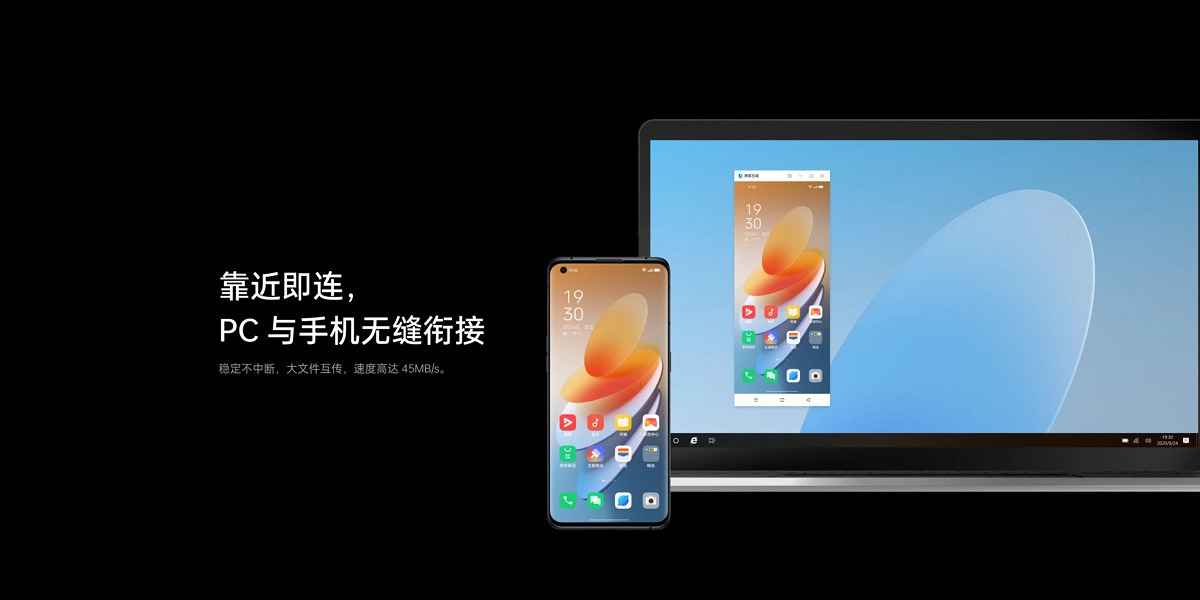 ColorOS 12 also brings in Oppo's new Cross-Screen Interconnection feature, which simplifies connectivity between phones and PCs to a great extend. Cross-Screen Interconnection lets users control their phones using a PC, share files, or even edit documents stored on the phone. Oppo has also updated the animations in ColorOS with some fancy new names and gimmicks.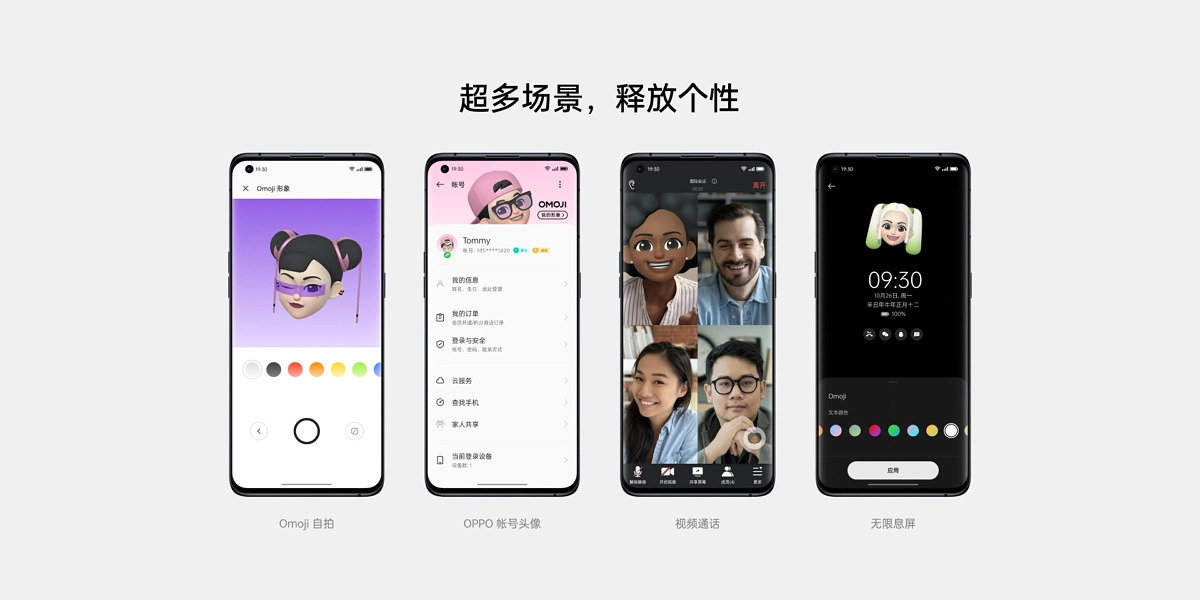 As said earlier, ColorOS 12 comes with Oppo's new avatar emoji feature called Omoji, which is somewhat similar to what Apple did way back in the old days. Omoji lets the users create precise 3D models using Oppo's new and advanced Face Capture algorithm. OPPO has also added a new Car Screen Projection feature in ColorOS 12. It offers support for third-party apps like Kuwo, AutoNavi, Ximalaya, Baidu Maps, etc.
Performance improvements
We bet most of you will be here for this, and to be honest, Oppo has done a great job optimizing their new OS, at least for the presentation. ColorOS 12 will come equipped with Oppo's new anti-stutter AI engine. The Chinese tech giant claims that this new anti-stutter AI engine can reduce the generation of fragments by processing cold and hot data separately. They also made a bold claim based on a test conducted in their lab. Oppo said that a phone was simulated for 36 months of continuous use. The reduction of the read/write speeds were less than 5%. The overall ageing rate was only 2.75%. However, they didn't get into too much detail about this said simulation.
ColorOS 12: Privacy & Security Features
ColorOS will now notify users if an app uses the microphone, camera, or location. Users of the device will also receive notifications to prevent third-party apps from collecting background data. Detailed permission management is also a cool feature that helps users understand the various permissions and manage them.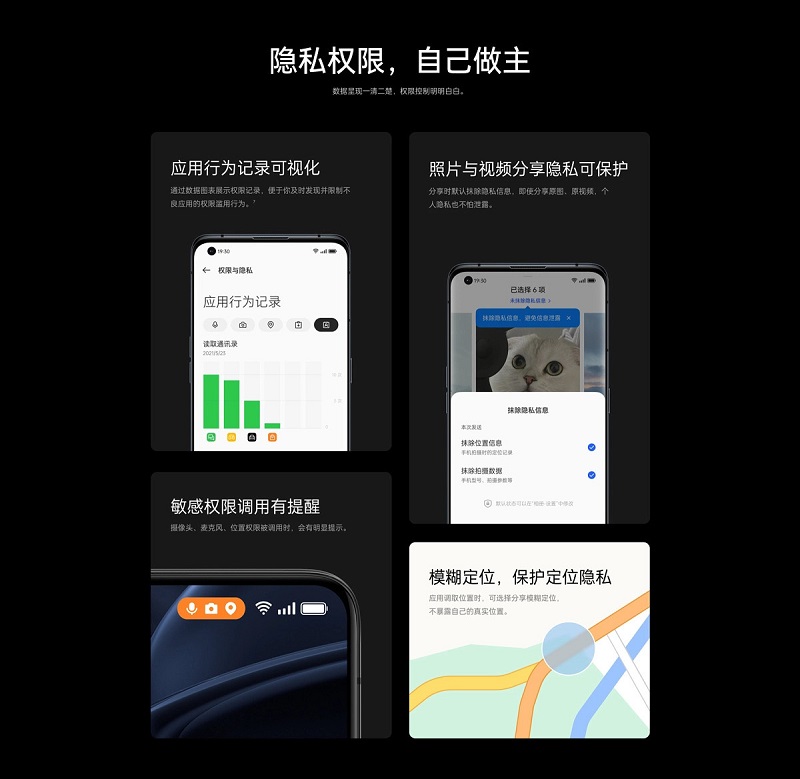 ColorOS 12 will now let the user remove metadata from images/videos before sharing. Similar features were implemented by competing OEMs, and good to see Oppo joining the pack. 
ColorOS 12: Launch and Eligibility
As we said earlier, OPPO is on the run to meet up with other OEMs like Samsung. Opps said that the ColorOS 12 public beta will begin rolling out in early October. The Find X3 series will be the first to receive the update closely followed by the OnePlus 9 series. Find X2 series and Reno 6 series will receive the update in November. And for Reno 5 series, K9, A95, Ace 2 series, OnePlus 8 series, expect it to reach you by the end of December. 
Note that these timelines are for the Chinese version of ColorOS 12. News on the global ColorOS 12 rollout can be expected in the coming weeks. Here is a detailed list of Oppo devices that'll get the new ColorOS 12 update.
Find Series
| | |
| --- | --- |
| Find X3 Pro | Find X2 Pro |
| Find X3 | Find X2 |
| Find X3 Neo | Find X2 Neo |
| Find X3 Lite | Find X2 Lite |
Reno Series
| | | |
| --- | --- | --- |
| Reno 6 | Reno 6 Pro | Reno 6 Pro+ |
| Reno 6Z | Reno 5 | Reno 5 Pro |
| Reno 5 Pro+ | Reno 5 Lite | Reno 5K |
| Reno 5F | Reno 4 Pro | Reno 4 |
| Reno 4F | Reno 4Z | Reno 4 Lite |
| Reno 4 SE | Reno 3 Pro | Reno 3 |
A Series
| | | | |
| --- | --- | --- | --- |
| OPPO A95 | OPPO A94 | OPPO A93 | OPPO A93s |
| OPPO A74 | OPPO A73 | OPPO A72 | OPPO A55 |
| OPPO A54 | OPPO A53 | OPPO A53s | OPPO A52 |
| OPPO A35 | OPPO A33 | OPPO A32 | OPPO A31 |
| OPPO A16 | OPPO A15s | OPPO A12s | OPPO A12e |
K Series
F Series
| | | |
| --- | --- | --- |
| OPPO F19 Pro+ | OPPO F19 Pro | OPPO F19 |
| OPPO F17 Pro | OPPO F17 | OPPO F15 |
OPPO didn't give us a timeline for Realme phones. But we highly expect it to arrive soon. Above all, Realme has done well in markets like India compared to other Oppo phones. OnePlus users might find it hard digesting the new ColorOS 12 unless it does well from a performance perspective and keep a minimalist design. Oppo has been trying hard to cleanse its operating system, and the recent iterations of ColorOS indicate just that.