Before the ending of 2021, Asus started deploying Android 12 OS to the ZenFone 8 series. Now, the company is releasing the first post update to the ZenFone 8 and ZenFone 8 Flip. The lineup is the first flagship from the Twain giant to receive the latest operating system.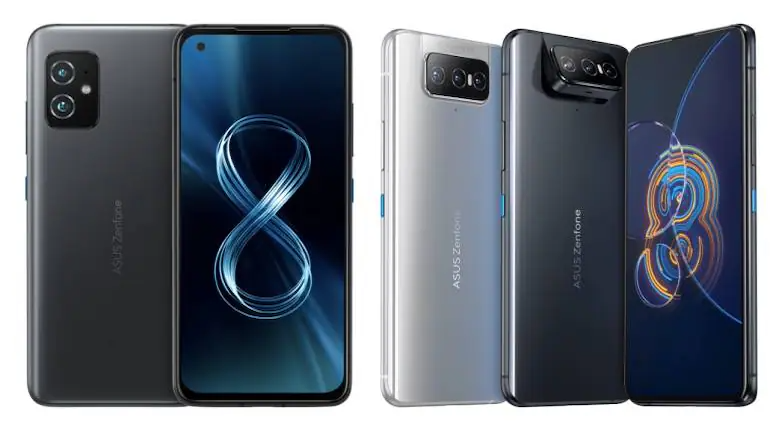 Must see: List of Asus smartphones to get Android 12
As of now, the fresh software is rolling out in Russia bundled with the firmware version 31.1004.0404.81 for the ZenFone 8. Whereas the ZenFone 8 Flip users can identify the package via the 31.1004.0404.69 number.
Asus has issued two changelogs for this update. The first one is for those who are shifting from Android 11 to Android 12 OS. The second is for the users who already run Android 12 OS on their respective smartphones. Check the list of changes from the drop-down list below.
Changelog
From Android 11 to Android 12
Please back up your data before upgrading to Android 12. If you want to downgrade the software version to Android 11 by the official software package, it will erase all data from your device.
Upgraded system to Android 12
Revamped Mobile Manager, Contacts, Phone, File Manager, Calculator, Clock, Gallery, Weather, Sound recorder, Settings, Data Transfer, Local backup, Setup wizard, System update apps
Adjusted Quick Settings panel, notification tray, and volume panel to Android 12 design
Added privacy dashboard, camera and microphone indicators, show clipboard access, approximate location access, and microphone access features
Replaced ASUS Safeguard with Android 12 Emergency SOS
Introduced new widget page design in Launcher. Adjusted the position of the screenshot option and removed the hotseat app icons on the Overview page
Removed the Quick Settings layout option in the Display settings
ASUS Phone removed SIP calling support as Android 12 does not natively support SIP calling
Some 3rd party apps are not compatible with Android 12 yet
From Android 12 to Android 12
Improved charging quality
Enabled Telenor VoLTE and VoWiFi in Sweden
Fixed issue where Netflix would occasionally be missing in Workspace
Fixed the occasional issue with "system UI not responding" when some applications are turned to landscape
The incremental rollout will take a while to reach all units. Meanwhile, you can visit Settings > System > System updates to track the build manually.