The year was 2013 and Android KitKat was unveiled running on the LG Google Nexus 5. Soon, the device became popular due to its low asking price for wonderful hardware and fluid software experience. Even years later, it still remains the most favorite Android smartphone of any Android geek or developer out there. Today, the official software support is outdated but there are plenty of developers who are rolling custom ROMs for the device. Today we are going to list the best custom ROMs for Nexus 5.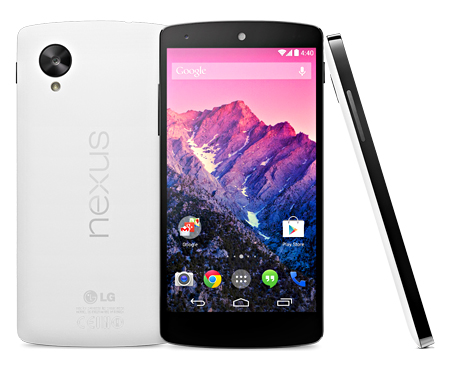 As with any Android flagships, the maximum update support they get is for only two years. This was also the case with the Nexus 5 and the last Android update it received was Marshmallow. At the same time, Nexus 5X – the successor was also announced, however it didn't perform well like its predecessor.
Moreover, we all know that Android world wouldn't be interesting if there weren't any custom ROMs. This is what brings life to the good old devices like the Nexus 5 or even older. As of now, one can experience the latest of Android which is 8.1 Oreo on the Nexus 5. And that's what we are going to help with this article. Here, we are going to list the best custom ROMs for Nexus 5 which you must try.
You Might also like:
FM Whatsapp Latest Version: Features and How to Install (2018)
How to Download Instagram Stories (2018)
How to Download LG Flash tool 2018 and LGUP all versions
Nexus 5 Features
Before moving to the list, let us recall some facts about the Nexus 5. Under the hood, the LG made Nexus 5 is powered by the Qualcomm Snapdragon 800 which is coupled with 2GB of RAM. It was made available in two variants, one with 16GB ($349) and another with 32GB ($399). It was the only flagship at the time to offer high-end hardware and faster updates at a much lower price. Right now, OnePlus devices have occupied this segment.
On the front, the Nexus 5 sports a 4.95 inches FHD LCD display with a mere 1.3MP camera (when selfies weren't a thing) above it. As for the primary camera, it features an 8MP sensor with OIS. Further, it shipped with Android KitKat as mentioned earlier and the last official major update was of Marshmallow. Finally, the whole package is backed by a smaller 2,300 mAh battery which is very lower when compared to today's standard.
Before proceeding we want to make it clear that you should have rooted your device. Also you should have custom recovery like TWRP, CWM or other installed on your device. Also, backup Android phone without root.
Well, that's enough for now. Let's now talk about the best custom ROMs for Nexus 5.
List of Best Custom ROMs for Nexus 5
LineageOS 14.1
Well, how could not a custom ROM list not begin with  LineageOS formerly CyanogenMod. LineageOS is the most preferred aftermarket distribution of Android builds. Almost, more than half of the custom ROMs available for any device is base on LineageOS. Hence, they are the backbone of Custom ROM community. It is one of the most used ROm and that's the reason we have mentioned it in our Best custom ROMs for Nexus 5 guide.
Read More:
LineageOS 14.1 Official Build arrives for Samsung Galaxy S7 and S7 Edge
Google Play Store Deal: Grab these Apps and games for free / discounted price
Though the status of the builds is nightly for the Nexus 5, they are pretty much good for daily usage. Get more information as well as download links from XDA.
Slim7
This ROM is based on AOSP and the motto of the team is to provide slimmest ROMs with rich features. And yes, they are fulfilling it by adding new features of their own. The exclusive Slim7 ROM features include Slim Navbar & Hardware key rebinding, Slim Actions & Chamber of secrets, SlimRecents, SlimLauncher, Status bar customizations.
The current version of the builds are Android Nougat and the developers provide weekly updates. And it is too suitable as a daily driver. Get the Slim7 ROM from XDA.
crDroid v3.8.3
The crDroid ROM is based on LineageOS and inherits a plethora of features from many ROMs such as SlimROM, OmniROM, and others. In other words, it is a feature packed ROM for those who love to customize their device and be unique among the crowd.
However, the ROM has been not updated for a long time since 20th November 2017. But, it is still popular among the Nexus 5 users. Know more about the crDroid ROM and download.
Pure Nexus
The aim of the Pure Nexus ROM is to provide stock Nexus-like experience to the users without any additional unwanted novelty features. And also this ROM tend to have less bugs when compared to others. The current build is stable and can be used for daily usage. Download the Pure Nexus ROM from here.
Paranoid Android 7.3.0
The Paranoid Android is one of the old custom ROMs out there. The ROM has unique features of their own like the Pie controls, Color Engine, and others. This ROM is simple and at the same time comes with additions which users tend to use regularly. And one more thing, some developers behind this ROM are responsible for OxygenOS on OnePlus devices.
Like other ROMs listed above, this one too can be used as a daily driver. Download it from XDA.
OctOS
The OctOS ROMs are new when compared to others. But, the ROM has gained popularity due to their official support for a number of devices. It is based on AOSP Android Nougat and has some cherry-picked features from other major ROMs as well.
The builds are considered somewhat stable and can be used for daily usage.
More Custom ROMs:
Best Custom ROMs for Xiaomi Redmi 5A (2018)
Best Custom ROMs for Galaxy J5 2016
Best custom ROMs for Galaxy A5 2016
Best Custom ROMs for OnePlus 5T (2018)
Best Custom ROMs for Galaxy J7 Prime
XOSP
XOSP – Xperia Open Source Project, as the name suggests brings Sony's Xperia-like UI to your devices. This ROM too exists from the beginning of Android custom ROM community. If you are a fan of Sony's UI, then this is the only ROM to fulfill your desire.
Visit XDA for more information and downloads for XOSP ROM for the Nexus 5.
Unlegacy Android Project
This ROM is a pure form of AOSP build with little additions. It doesn't come with nifty features like others but does the job for you. Currently, it is available in two flavors for the Nexus 5. One is based on Android Nougat and another one is based on Android Oreo.
The Nougat build is usable whereas the Oreo build is in beta stage, thus it might contain a huge number of bugs.
AOSPExtended v5.1
In recent years, the AOSPExtended ROM is much preferred among custom ROM users. And that is because of the ROM's simplicity with a large number of additional features and tweaks. As for Nexus 5, the current build is base on Android Oreo which is sweet. But, might have some bugs(fingers crossed).
Know more about the AOSPExtended ROM, features, and downloads from XDA.
LineageOS 15.1
This is an unofficial build of LineageOS 15.1 for the Nexus 5. And updates are provided daily else weeklies. But, soon the future builds will go official. However, you can still try this ROM if you are really into LineageOS. Visit this thread to know more about these builds and downloads.
Read More:
Nexus 5X modded with 4GB of RAM by someone
Android 8.0 Custom ROM for your Google Nexus 6
Best Custom ROMs For LG G5
Best custom ROMs for Samsung Galaxy S8 and Galaxy S8 Plus
Best Upcoming Smartwatches Expected to Arrive in 2018-2019
Well, that was our list of best custom ROMs for Nexus 5. Hope, we helped you choose an ideal ROM for your beloved device. Before leaving, don't forget to comment your custom ROM pick below.