The announcement of Android 12 came in February 2021. Since then, Google has released developer beta, and standard beta builds of the upcoming Android 12. The update has been rolling out for both Google Pixel smartphones and also for selected flagship Android smartphones from various brands. The latest beta update from Google is the Beta 4.1 update which came with the fix for many significant issues. The old beta 4 update came with platform stability. It means that developers hast started adapting their apps to the latest version. Here's the Xiaomi and Redmi Android 12 update list –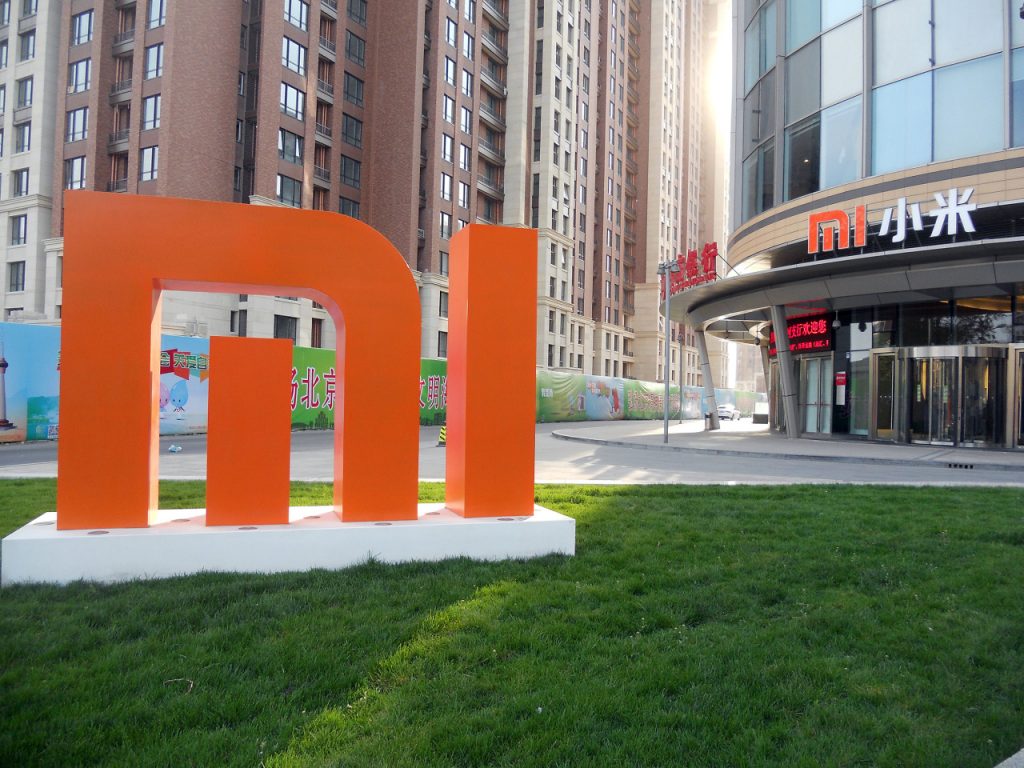 We expect Google to launch the stable version in the upcoming weeks. The Google Pixel smartphones will get the update starting from the launch of Android 12. Non-Google OEMs like Xiaomi, Oppo, Realme, Samsung, and other brands start pushing updates for their devices to the latest version within weeks of the launch. Xiaomi usually rolls out two major updates to most smartphones. Only budget devices from the brand get a single major update.
The same trend applies to devices from its sub-brands like Redmi, Poco, and BlackShark. We are here with the list of devices from Xiaomi, Redmi, and Poco which will receive the update. We also thank Xiaomiui for sharing the list of devices that will receive the Android 12 update. However, the list is not approved by Xiaomi. They are a team that has access to the internal news from Xiaomi. The list is updated as of 7th September 2021.
Xiaomi and Redmi Android 12 update list
Redmi, Mi & Poco devices which are currently in Internal Beta of Android 12
Xiaomi devices which are in the closed beta of Android 12
Xiaomi Devices that will get updated to Android 12
Redmi and POCO Devices that will be updated to Android 12
Xiaomi, Poco devices that won't receive Android 12 update!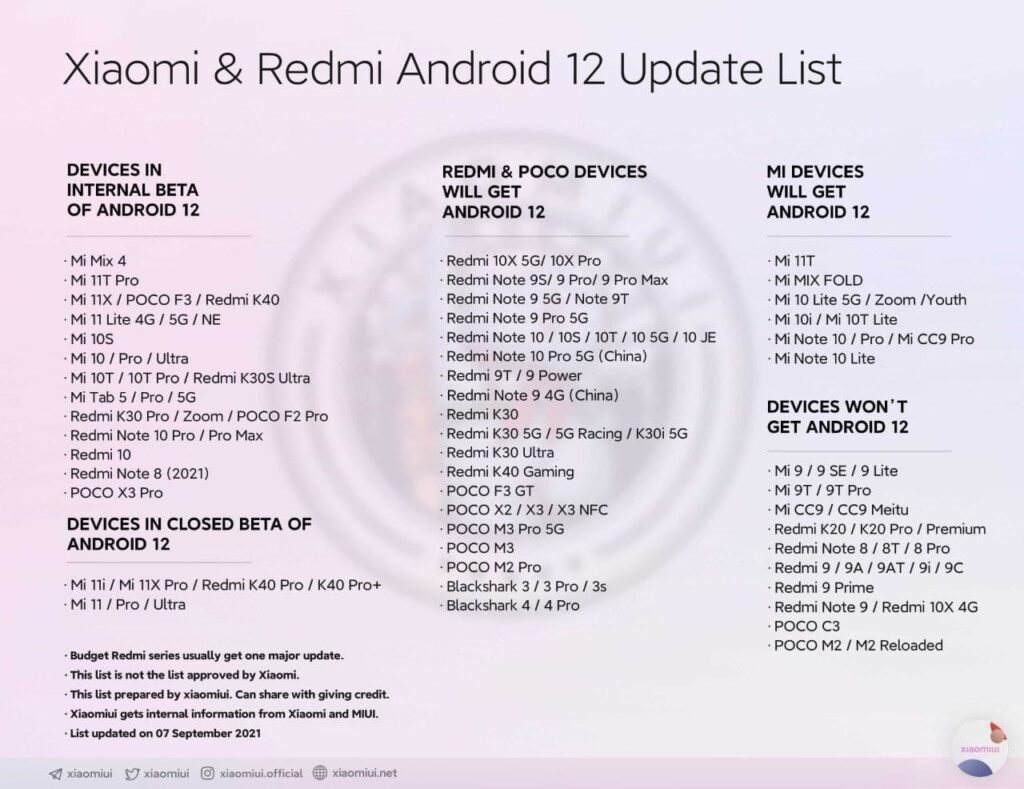 As you know, Xiaomi is not the OEM that pushes updates to its smartphones faster. Often, Xiaomi rolls out the update after the promised date. One of the main reasons for this was MIUI, i.e., Xiaomi unveiled new MIUI versions before the launch of the upcoming Android versions. Xiaomi has finally decided to launch the MIUI 13 after Android 12 launches. So, we expect Xiaomi to push updates faster than last year. Since this list isn't official, you can take this with a pinch of salt.
There may be devices that may remove from the list or add to the list in the future. Most devices from 2020 and upwards will receive the upcoming Android 12 update. Some devices from 2020 are excluded from these lists are budget devices that had already received a significant update. That is, they had been updated to Android 11 from Android 10. Stay tuned with us because we might update the list according to the latest updates.